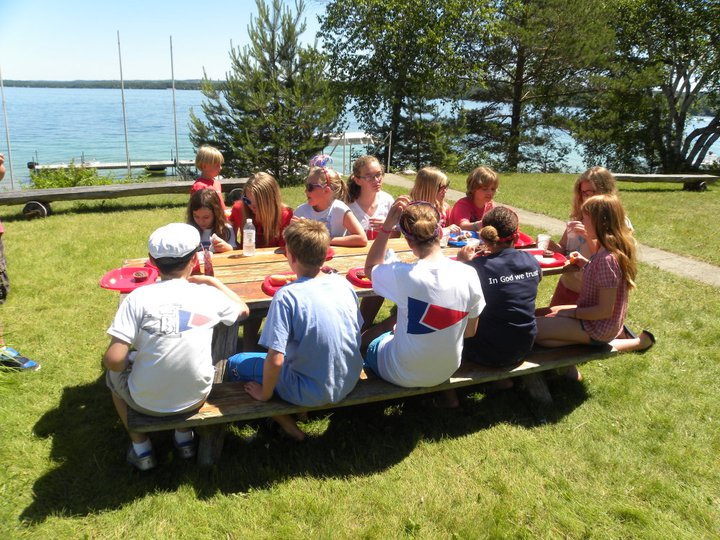 About the Sailing School
The Leland Yacht Club is excited to offer sailing classes again this year to sailors, age 8 and older. Due to the COVID-19 virus, Sailing School class size will continue to be limited to ensure that social distancing can be maintained.

LEVEL 1 (morning class)
9:30am to 12:00pm - Tu, W, Th, F
Class Size - 40 sailors
LEVEL 2 (afternoon class) - 1:00pm to 3:30pm - Tu, Th, F
Class Size - 40 sailors
Weekly sign up will open each Monday at 8am. For the morning class, children will be allowed to sign up for 4 days of Sailing School per week.
Day-of / Walk-in enrollment cannot be guaranteed - please sign up online!
Click here to sign up for Level 1 sailing school
Click here to sign up for Level 2 sailing school
The Sailing School is designed to accommodate both students whose sailing interests are primarily recreational as well as those who are interested in racing. Some of our past students have gone on to successfully compete in major national regattas.
At the end-of-season Awards Ceremony, in August, a variety of awards are given to recognize the accomplishments of our young sailors.
When is Sailing School?
Level One Class: Tuesday, Wednesday, Thursday, Friday 9:30am to 12pm
Level Two Class: Tuesday, Thursday, Friday 1pm to 3:30pm

Payment Options:
Can I just pay one day at a time? Yes! We allow parents to pay one day at a time. We know plans in Leland can change frequently with the weather and that vacation time is limited, so we work with you to allow for as many sailing days as possible.
1 day of Sailing School:
Member Fee: $25
Non-member fee: $35
What level is best for my kid?
Level One (Morning Class): We offer beginner sailing school in which kids learn the basics of sailing from a combination of on-shore activities and instruction out on the lake. Kids sail with a sailing instructor until they feel comfortable taking a boat out by themselves. The Head Sailing Instructor will let kids know when they seem ready to move up to our afternoon class. Both the pontoon boat and the Boston Whaler are out on the water to keep a close eye on all of our sailors.
Level Two (Afternoon Class): Stronger winds in the afternoon provide more experienced sailors with plenty of challenges to improve their skills. All level two sailors sail without an instructor; however, assistance is available from the instructors who are out on the chase boats. We ask that you do not bring your kids to afternoon sailing without consulting an instructor first. If level one is too easy for someone, we can quickly move that child up to level two.
What To Bring
Students should bring the following items to class each day, regardless of weather conditions. In order to attain a safe and fun learning environment, these articles are necessary.
• Lifejacket
• Water Shoes or water sandals (no flip flops)
• Towel
• Change of clothes
• Sunscreen
More Information
To contact the instructors during the regular season, use the Club phone, 231-256-2618. The best time to call is just before or after a scheduled sailing clinic, but you can leave a message anytime. Or you can send an email to lelandyachtclubinfo@gmail.com