We are excited to announce the formation of LYC Foundation, an organization that will allow donations that benefit the Leland Yacht Club(LYC) to be tax deductible!
MISSION
The purpose of LYC Foundation is to promote sailing and sailing instruction on the water, preserve the memories of the Yacht Club, and members past and present. The Foundation is organized for the purposes of raising, receiving and administering funds and property, both real and personal for: The perpetuation of the memory of members and past members of the Leland Yacht Club. The preservation of objects of historical and natural interest, including the Leland Yacht Club building, property, equipment, surrounding properties and its surrounding environment. Providing educational opportunities for amateur sailors through instruction, training, equipment, competition, scholarships, grants and access to the water. Funding and promoting educational opportunities for amateur sailors through local regional, national and international competitive, scientific and recreational sailing. Carry out and/or fund the charitable, educational, religious, scientific and public welfare needs of our community. Some of the uses of the funds include building improvements, sailboat purchases, whaler or pontoon purchases and scholarships.

DONATE
Donate Now Online
Members Can Login to make Make a donation directly from LYC site
Online Application for non-members - Annual dues are $65, after application is completed you can pay for the membership online

Did you know Amazon will donate 0.5% of your eligible purchases to a charity of your choice at no cost to you! Click here to learn more and to designate Leland Yacht Club Foundation as your beneficiary when purchases are made at smile.amazon.com

Click on the logo below to learn more about AmazonSmile. Choose the Leland Yacht Club Foundation!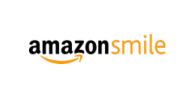 DONORS AND DEDICATONS
All donors will be recognized in the members section of the LYC website.
Mailing Address: LYC Foundation * PO Box 885 * Leland, Michigan 49654
LYC Foundation Board of Directors
George Strietmann Vice President

Mary Jo Grogan Website Liaison

Kelly Wellborn Past Commodore

Mary Booth Miller Butler Director